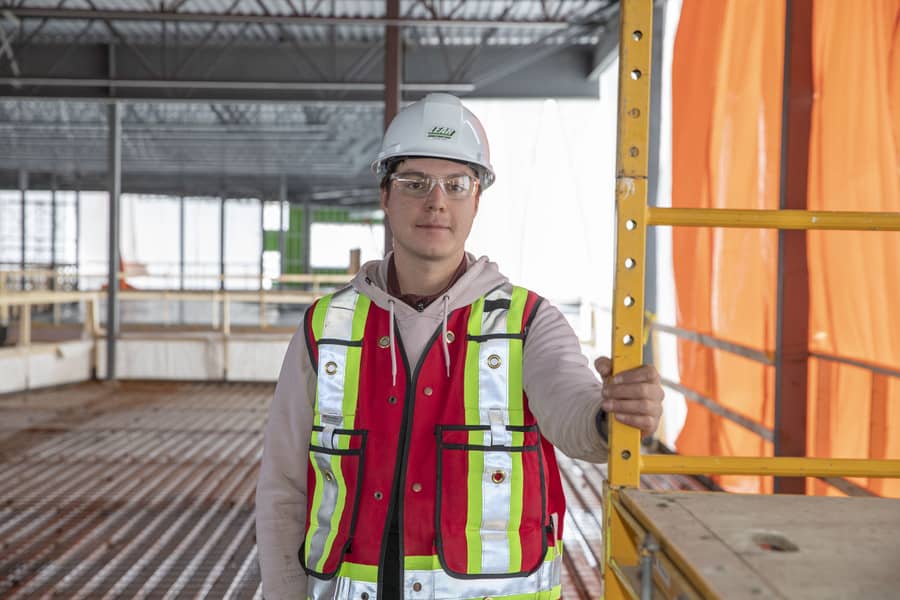 Our Safety Commitment
A fundamental aspect of success for our business is making sure that our employees, our business partners, our suppliers, our subcontractors, and everyone else involved in our activities are safe, healthy, and return home every day. Our work is important, but nothing so important that it cannot be done safely. Our safety pillars were created in which no one gets harmed on our sites. It is our commitment to achieve zero incidences across all of our businesses and to make safety a personal concern for everyone at the company.
Our Safety Mission
We commit to achieving a positive and engaging occupational health, safety and environmental culture by upholding the highest level of expectations for education and awareness. No task is more important than the safety of our people, our trade partners, our clients and communities we operate in.

Educate First
Ongoing education and support for our people is at the heart of our HS&E program at Lear.

No Place like Home
Conducting safe and respectful practices can get you home everyday.

Inspect What You Expect
Ensure the safety of everyone by challenging the norm and promoting industry safe action against risk.

Plan & Prepare
Before starting each task or job, know the risks and plan for them.
We're analyzing our overall project safety statistics to see where we can improve.

Identifying project trends and leading indicators for prevention.

Provide assistance to field staff in developing project-specific safety plans, including the identification of all known and potential hazards.

Offering reasonable or accepted ways to deal with hazards, including task-specific safe work practices and procedures, as well as everyone's responsibilities.

Conducting a discussion with our trade contractors and stakeholders about task-specific safe-work practices, procedures, and responsibilities.

Provide best practices and industry updates to field staff.

Educate and mentor all staff about safe operating procedures.
Participation in the development of project-specific safety plans, including identifying all known and potential hazards.

Assigning reasonable or accepted methods to deal with each of the hazards identified, noting task-specific work practices and procedures, along with who's responsible for what.

Assess overall project risks to reduce or eliminate worker risks.

Safety procedures and practices for all high-risk activities at each site.

Completing100% safe meetings every day.

Making sure that task-specific hazard assessments are conducted daily, and that task-specific safe work procedures are developed and revisited as the task or site conditions change.

Conducting weekly 'Tool-Box' meetings with all workers to review industry updates, project trends, current site conditions, planned activities, worker concerns and any policy changes.

Establishing on-site trade start-up meetings to ensure that the trade supervision and work force understand the task-specific safe-work practices and procedures, as well as their responsibilities.